Regular price
$9.00 USD
Sale price
$9.00 USD
Unit price
per
Sale
Sold out
These handmade, high quality waterproof printed vinyl sticker decals are lovely for all Koi fans.

These beautiful Koi fish are swimming around in a peaceful, bubble-filled pond. This unique sticker sheet includes a variety different breed colors such as Ai Goromo, Asagi, Hajiro, Showa, Tancho, Utsuri, Yamabuki Ogon, and two special colored koi. 
Available on two permanent vinyl and regular sticker paper.  
- White Matte Vinyl is a matte white vinyl that showcases the original art and color. This vinyl is waterproof and laminated for longevity.
- Foil Vinyl is a holographic shimmery foil vinyl that shines in an iridescence rainbow when the light hits it. Because it is a foil the image has a slightly more silvery color to it. This vinyl is waterproof and laminated for longevity.
- Sticker Paper is high quality sticker paper great for books, journals, calendars and other items papercrafts. This item is not waterproof or weather resistant. 
Sticker Sheet Dimensions (rounded): 5.5 x 4.25 inches
Individual sticker size range:
4 Large stickers (three inch)
3 Medium sized stickers (1.5 inch)
2 BONUS small sized stickers (half inch)
Total 9 stickers on this sheet!


Each sticker is a handmade, high quality, waterproof printed vinyl sticker that is laminated to last even longer. May be applied to most smooth and hard surfaces such as plastic, metal, glass, paper products, walls or sanded wood.

Perfect for laptops, tablets, phone cases, tumblers, water bottles, lockers, windows, folders, stationary notebooks, journaling and more!

Hand Wash recommended for drinkwear for an extended life of the sticker though many have run through the dishwasher for months. Please note extended sun exposure will degrade image and adhesive.


This listing:              Koi Sticker Sheet  ..................  5.5 x 4.5 inch
Small size:                 Small Koi Fish ................................  2.65 x 1.35 inch

Large size:                 Large Koi Fish ................................  4.9 x 2.5 inch

Multi-packs:              Koi Fish Multi-packs ..................... 1", 2.65", 5"

Made in house, printed with a high quality photo printer, with quality control by Artist Nerd's Marsi. See shop for more products with this design. All designs created by and copyright to Marsi Souther. **More available at ArtistNerd.com**

Customization available, message for more details.

Shipped USPS in a envelope with a heavy cardstock card to prevent damage during delivery.
Artist Nerd
Share
View full details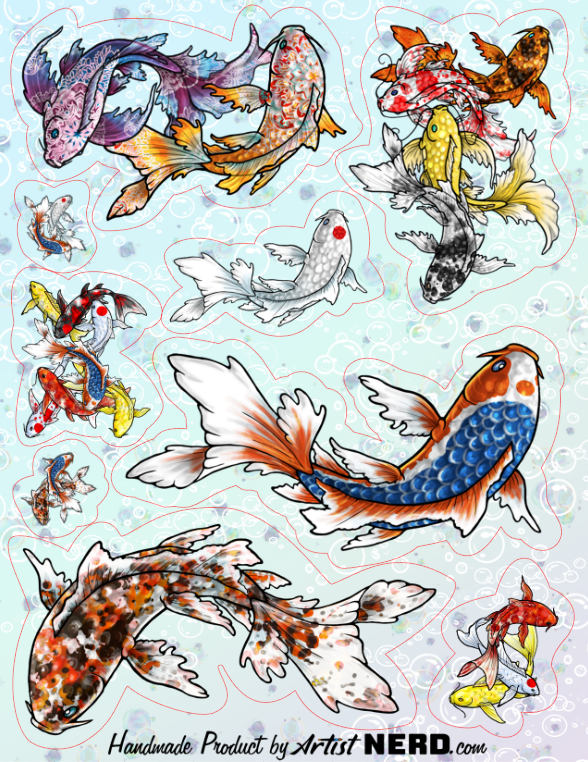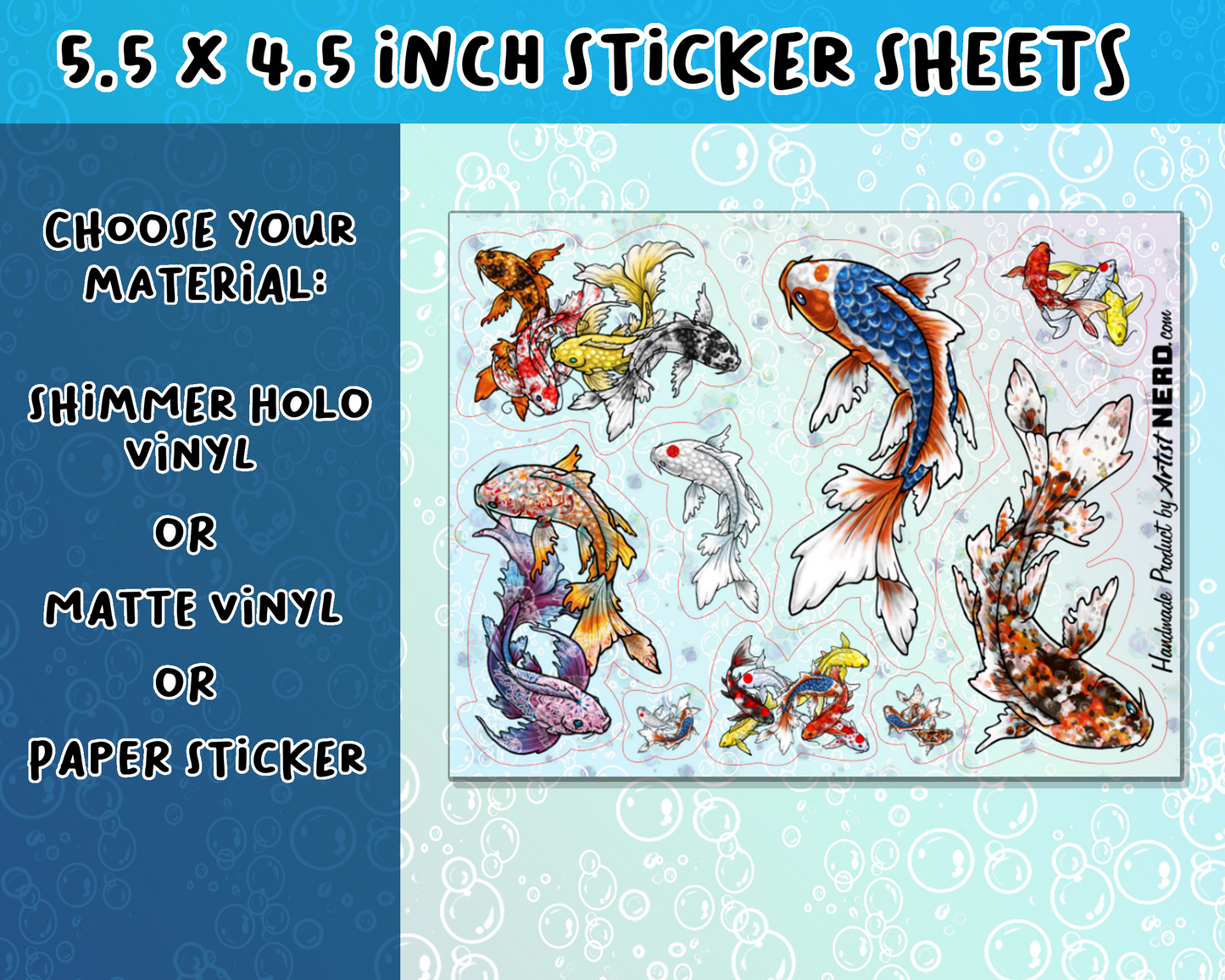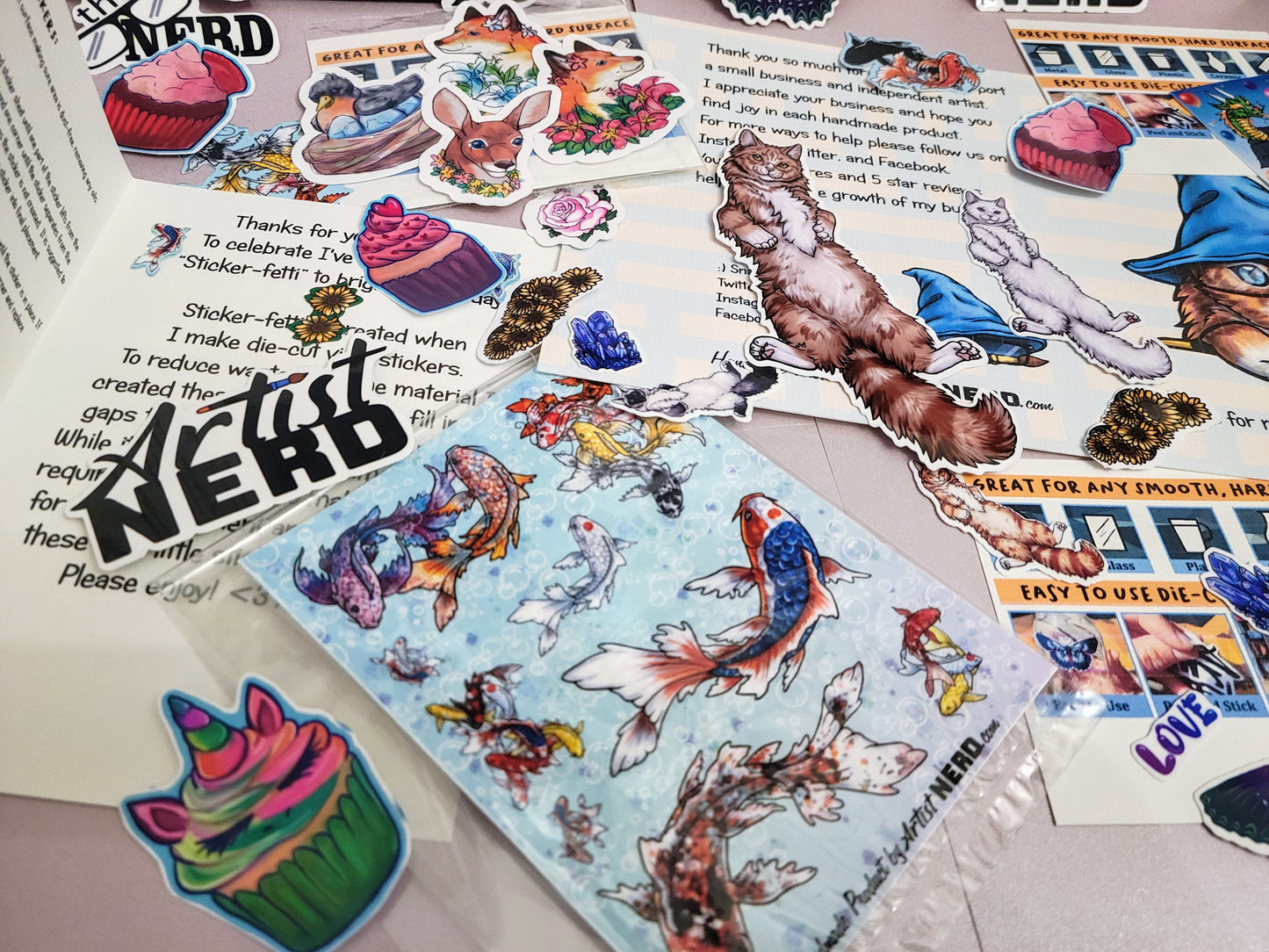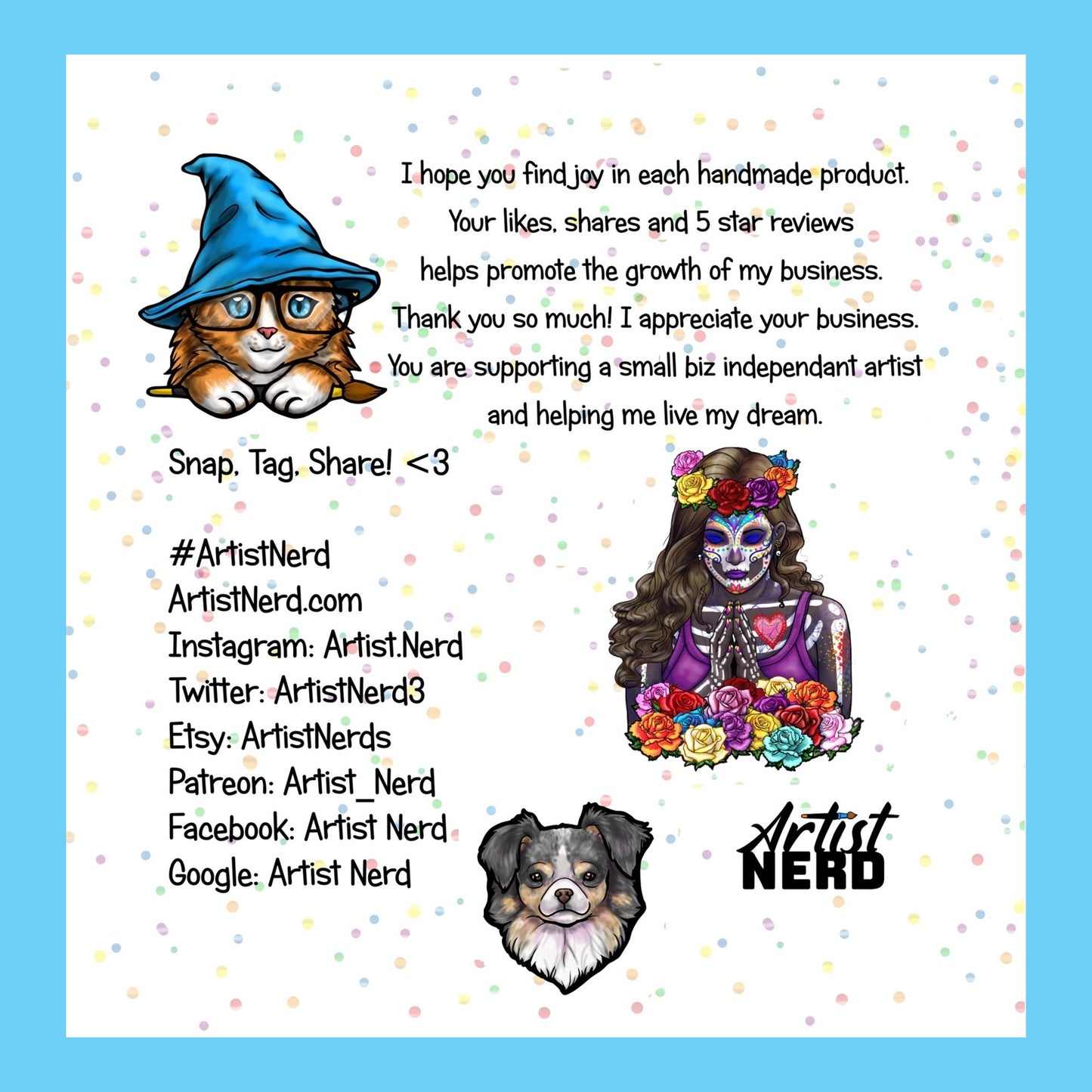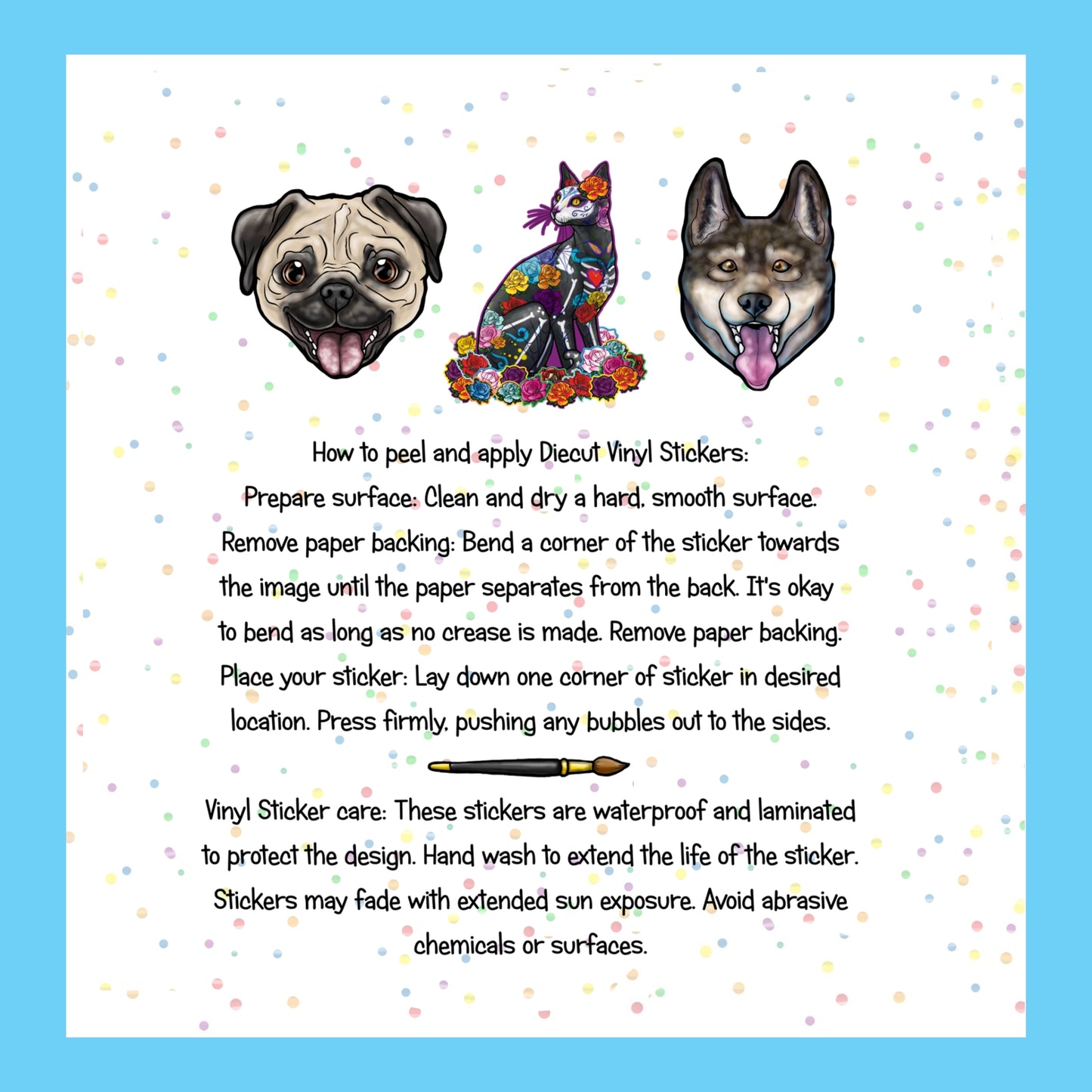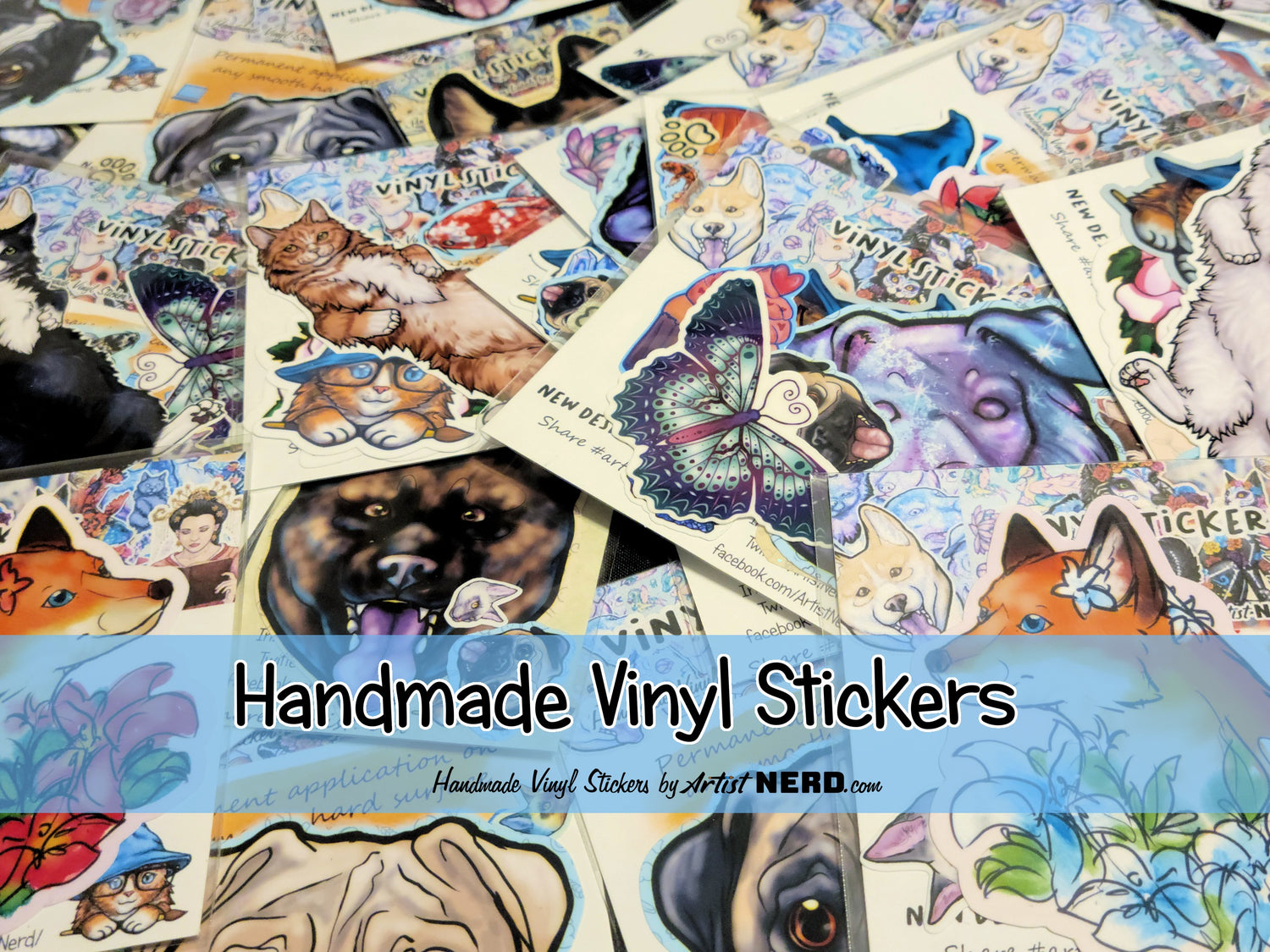 High Quailty Handmade Products
All our Stationery is made in-house with loving care so you know you will receive the very best every time.
View our Collection