Random Vinyl Sticker Grab Bag Bundle! - Non-Standard sized, Misprints, Prototypes, Discontinued, Imperfect, and other includes Sticker-fetti
Random Vinyl Sticker Grab Bag Bundle! - Non-Standard sized, Misprints, Prototypes, Discontinued, Imperfect, and other includes Sticker-fetti
Regular price
Sale price
$10.00 USD
Unit price
per
Sale
Sold out
SAVE BIG ON GIFT BUNDLES!
These are Random Vinyl Sticker Grab Bags. While some fall outside our standard sizes others may be misprints, discontinued designs, slight blemishes or imperfections in the material, or cut slightly askew. Each pack also includes bonus Sticker-fetti so you get a little bit of everything.
Each sticker is unique. There are no repeats in the same pack. 
Sadly mistakes happen and while these stickers have their own charm they have not lived up to our quality control for one reason or another. While some may have been printed in the wrong size or a discontinued design, others may have some marred printing, lamination or cutting issues. Each of these stickers are unique in their failures but are charming in their own way. These stickers are great for calendars, scrapbooks, journals and other areas that don't require waterproofing as they may include marred laminate. Each pack contains a random assortment of Artist Nerd's laminated sticker collection printed on white, clear, frosted, shimmer or starry glitter vinyl. 
To see some of the fun designs that may be included in your grab back just check out our video! We are creating new designs all the time so you never know what cool surprise is waiting for you!
Grab Bag Bundle Options: 
Small Pack: Approximately 10 stickers. Includes 2-4 medium (2-3in) or large (3-5in) sized stickers and 5-6 tiny stickers. No duplicates.
Large Pack:  Approximately 12 stickers. Includes 1-3 large (3-6in) sized stickers, 3-5 medium (1.5-3in) and 5-6 tiny stickers. No duplicates.
Sticker-Fetti Packs: This pack is filled with just our Sticker-fetti. 1 inch stickers or smaller. Includes a random assortment of stickers with about half in shapes such as hearts. Includes duplicates.
 Save even more with our bundle on packs! Great for gifting!
(5) Small Packs: Get 5 random small packs. 
(5) Large Pack:  Get 5 random small packs. 
(10) Mega Packs: Get 5 random small packs and 5 Large packs. 
 All were designed and illustrated by Artist Nerd's Marsi. This is a handmade item.
 *Due to differences in printer and monitor resolution the final product coloration may very slightly from item.
Artist Nerd
Share
View full details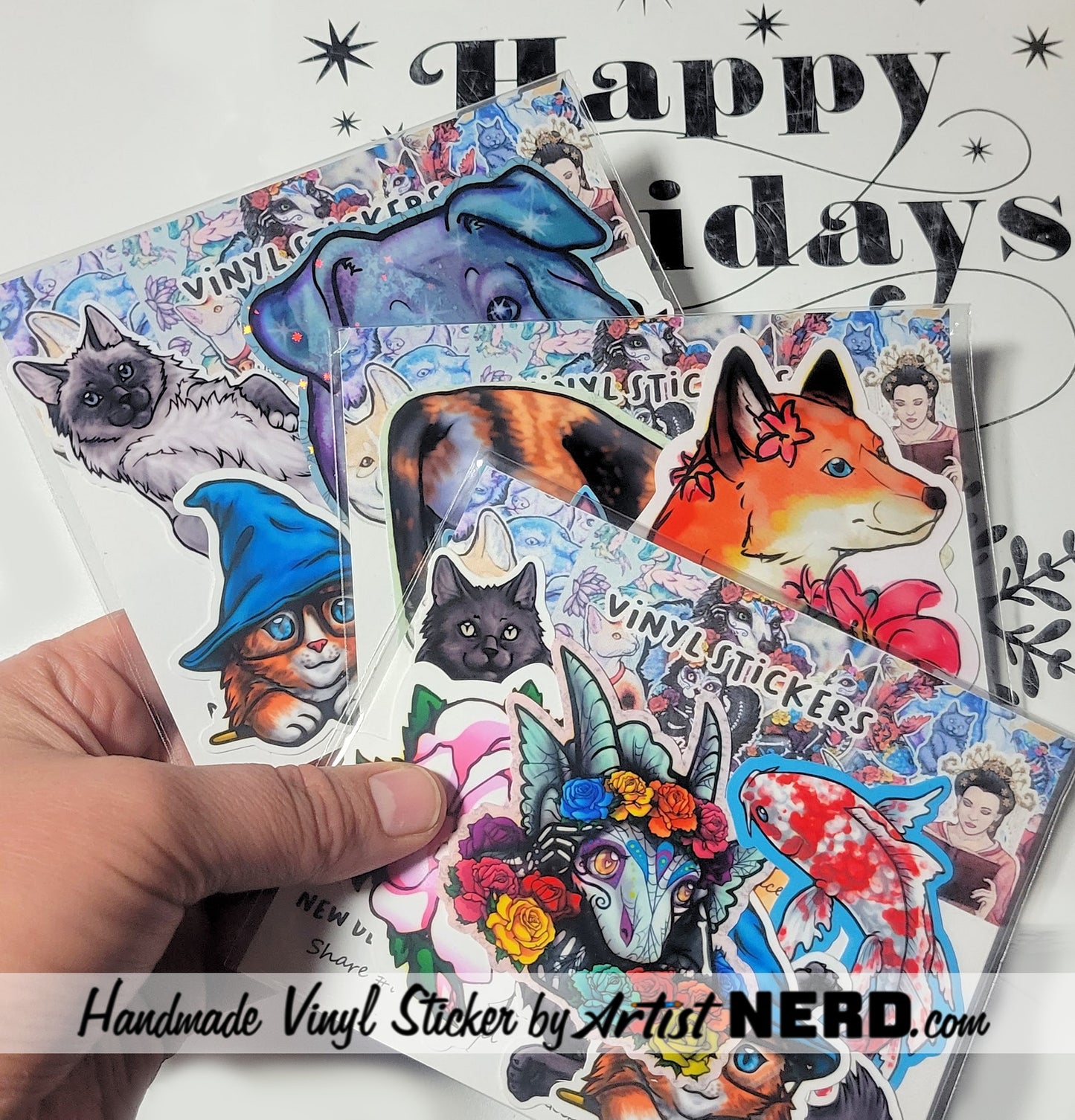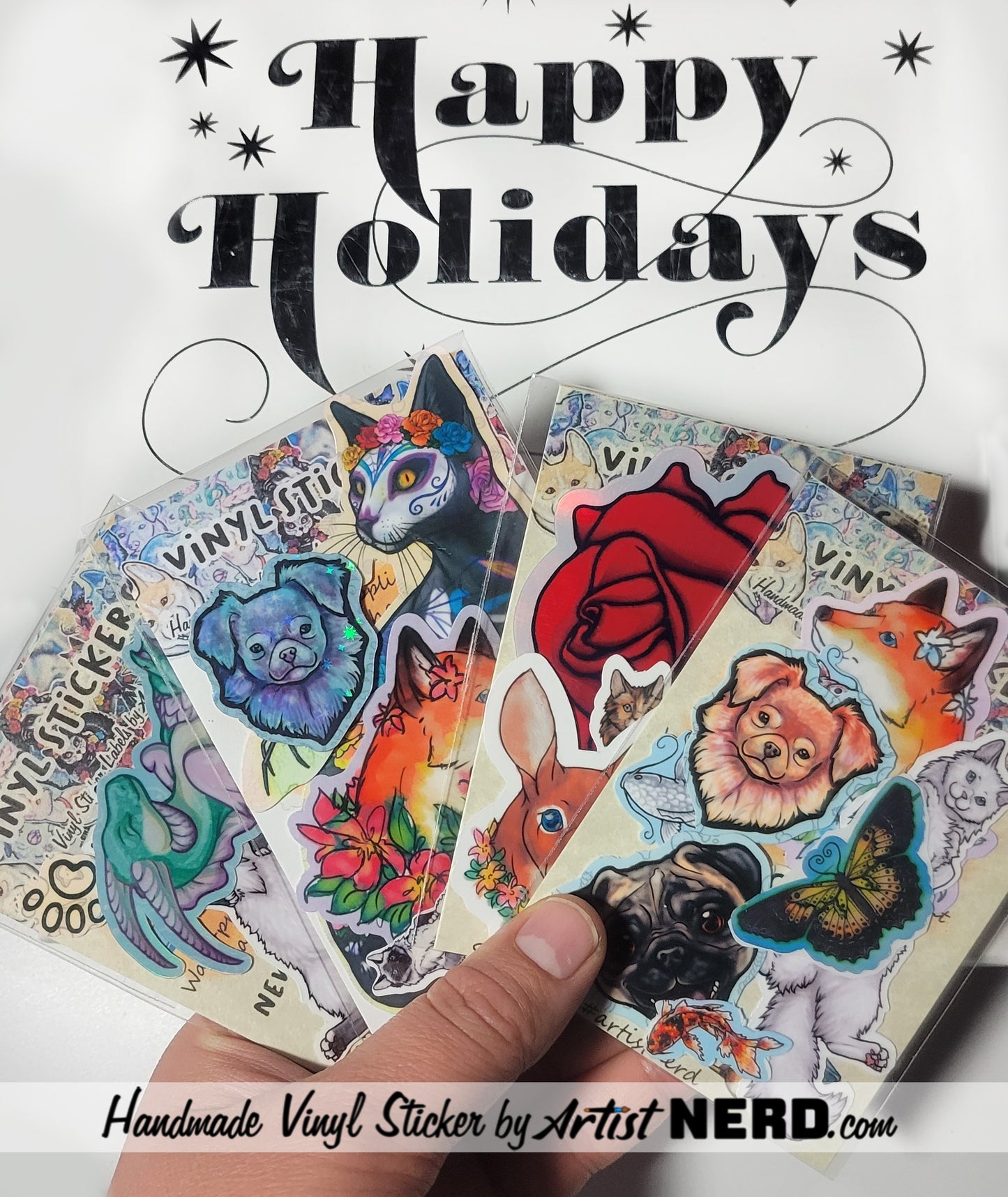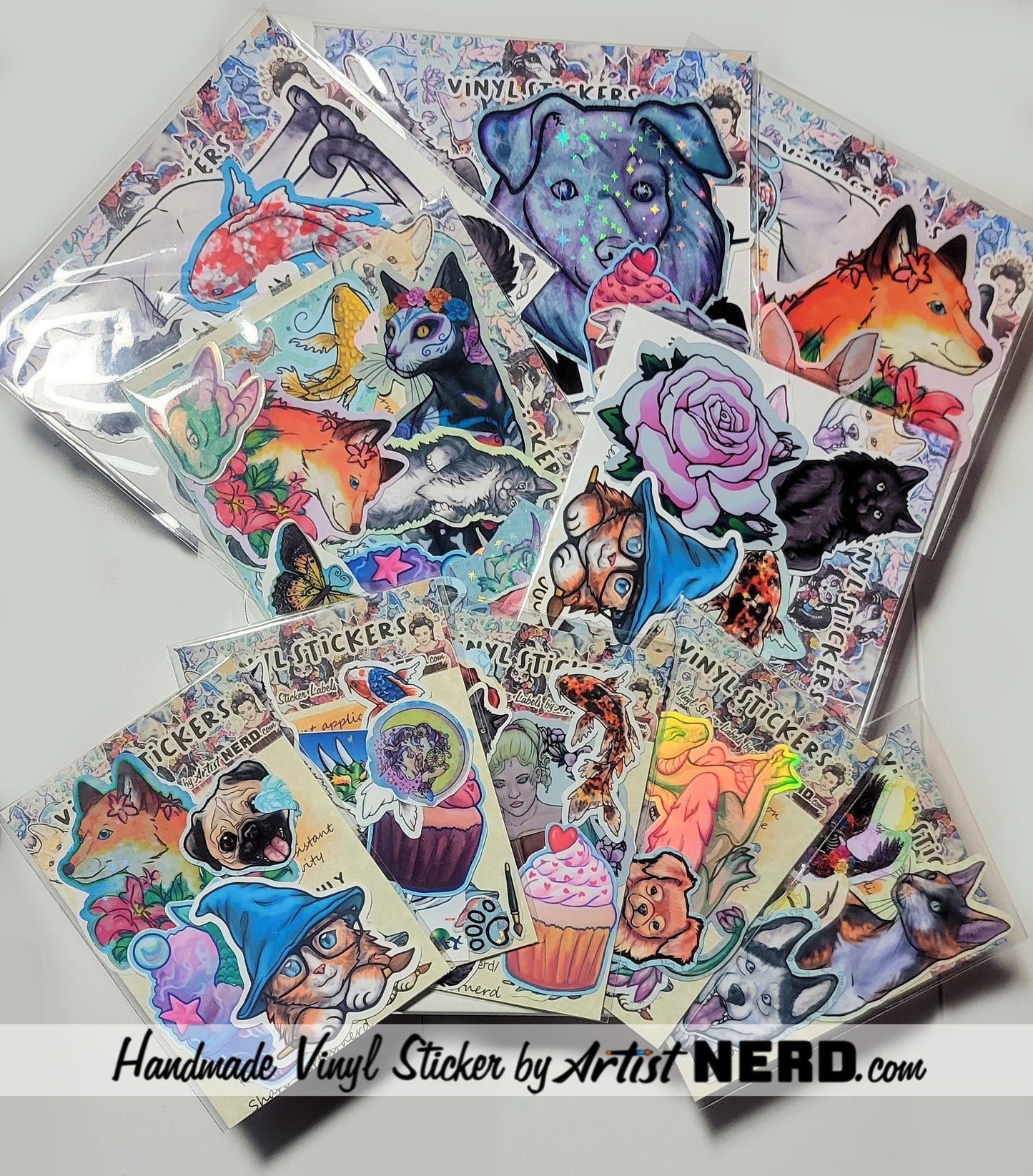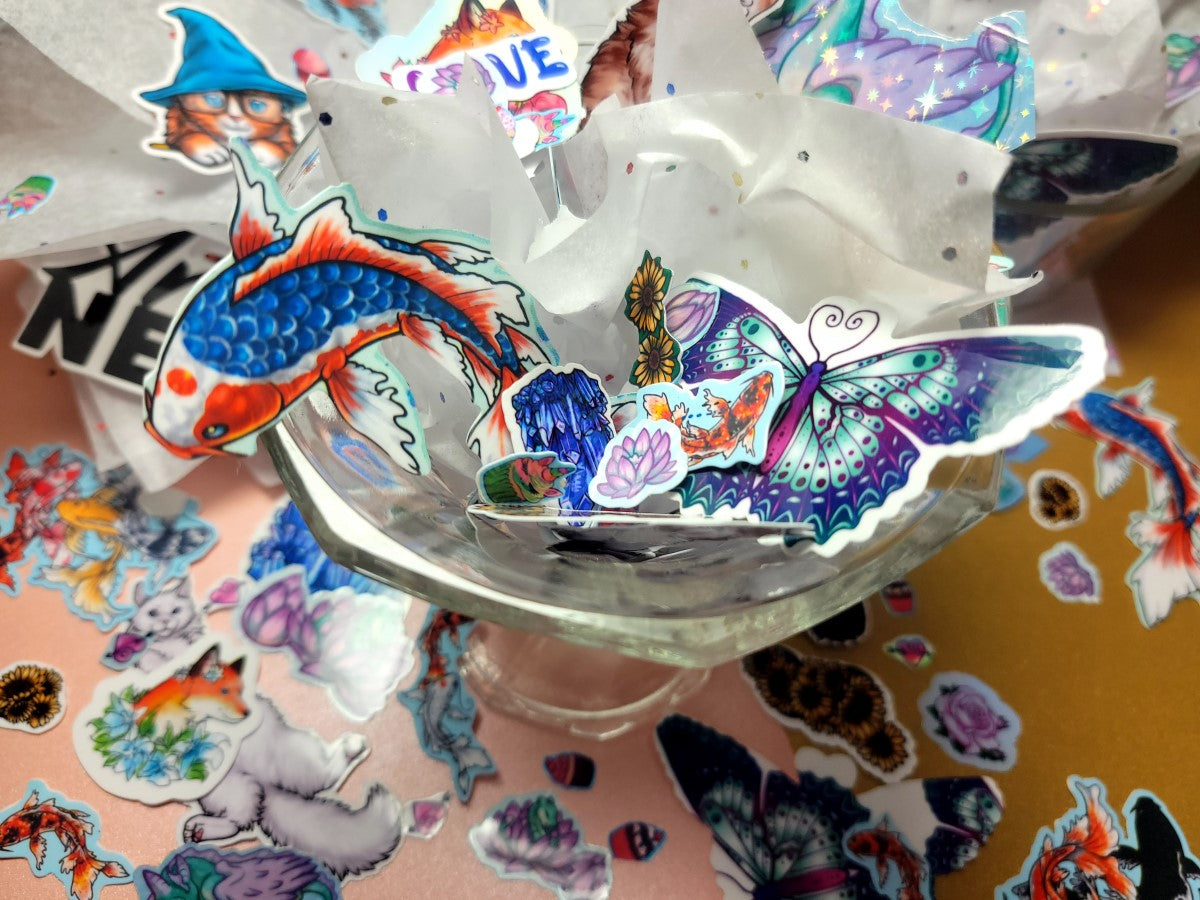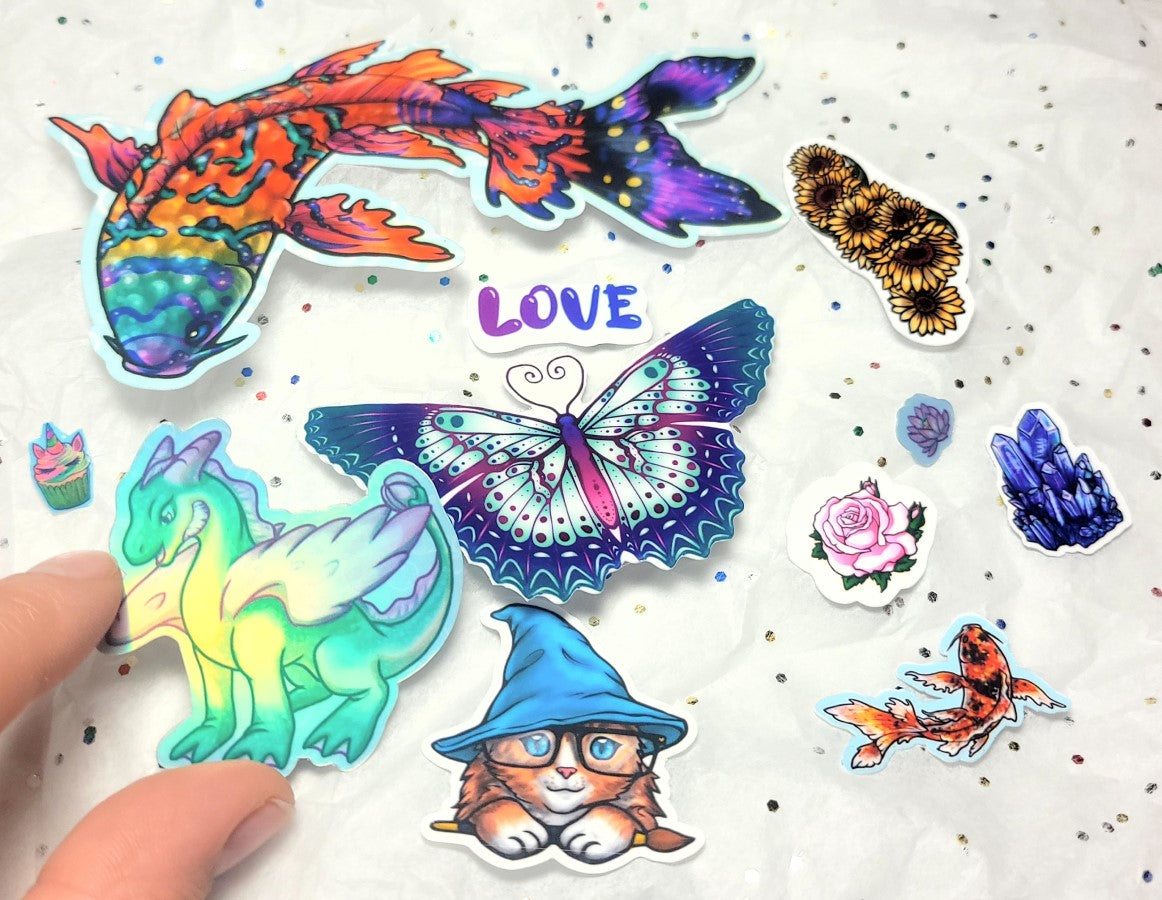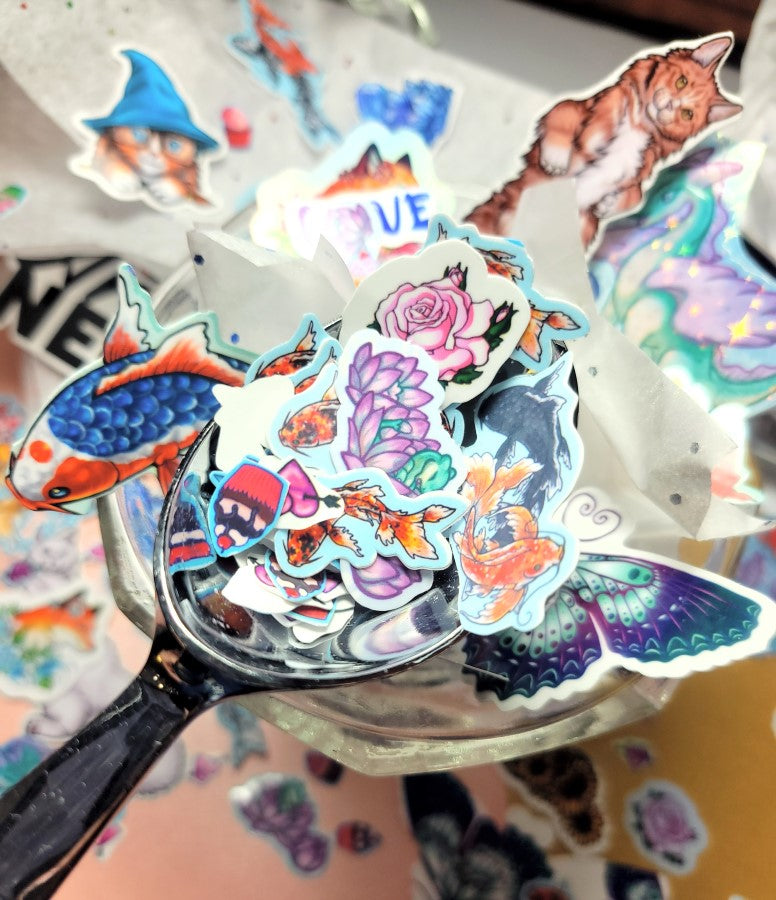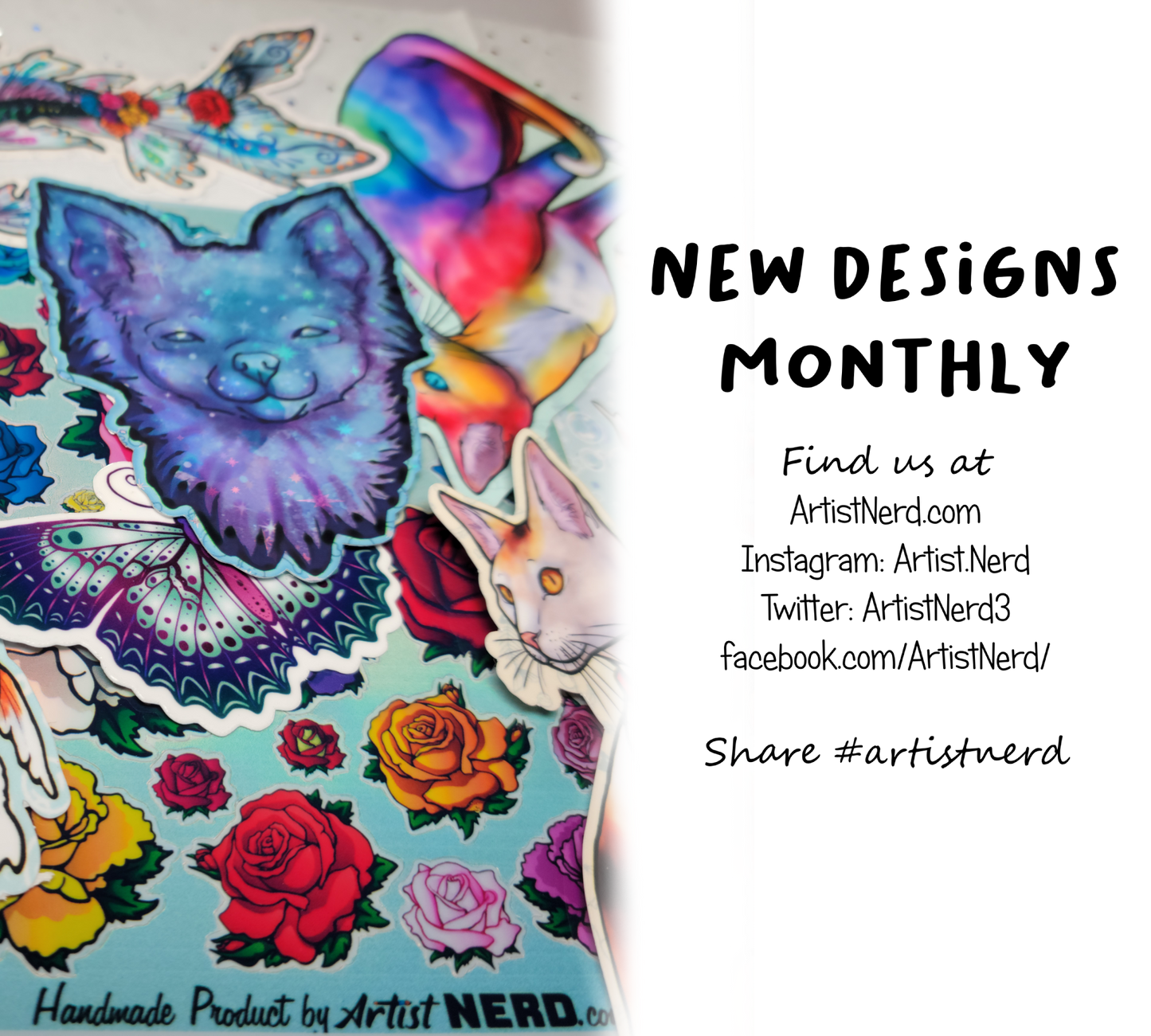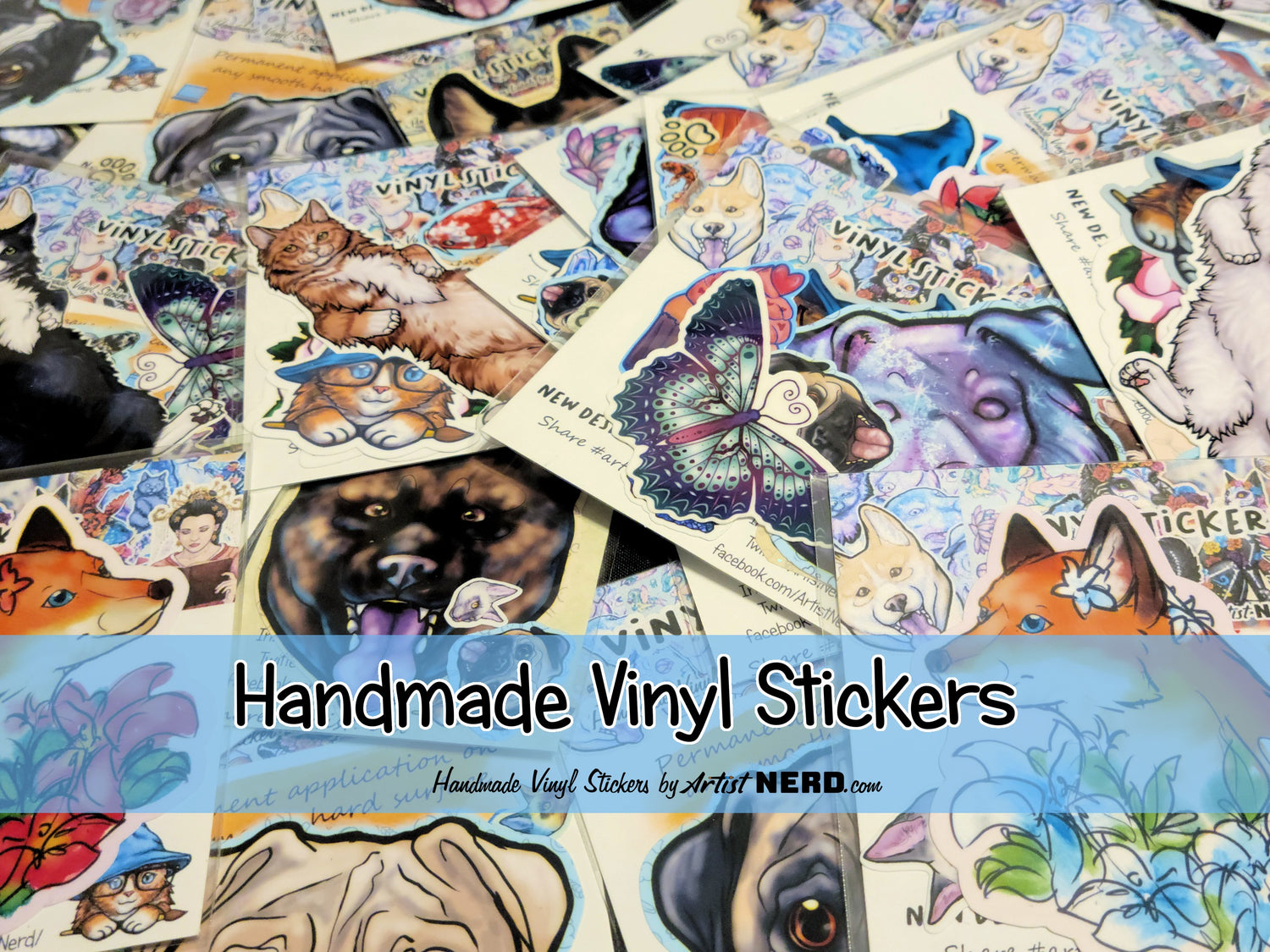 High Quailty Handmade Products
All our Stationery is made in-house with loving care so you know you will receive the very best every time.
View our Collection